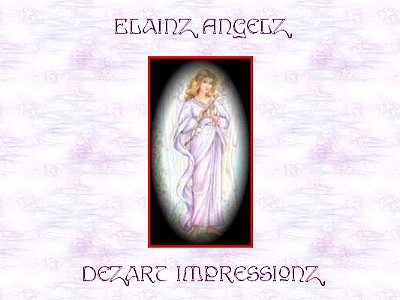 &nbsp Image and text on side by side format
This is the finale! The best for last! The hardest task to learn. But made here with clear description and understanding.
We'll make this a painless process of learning html. By far this can be the best of your web page.
Are you ready to take your final lesson to text and image format? Here is your answer… Tables!
The information you can put into a table can greatly enhance the look of your page. Don't get worried.
A simple table can be quickly made with just two or three tags.
We gave this page a fun test and with a simple < tr > and < td > a table is made.
A < tr > is a tag marking the beginning of each new row in a table.
The < td > tag marks the cell within a row.
So in a basic table you will find these tags.
< table >
&nbsp < tr >
&nbsp &nbsp < td >
&nbsp &nbsp &nbsp < /td >
&nbsp &nbsp &nbsp &nbsp < /tr >
&nbsp &nbsp &nbsp &nbsp &nbsp< /table >

Sounds simple enough. We will show you three ways to use this tag. Then you can go try your hand and learn all you can!
You start with the table tag, this will open your table. The tr will set your table row. Then place what td's you wish in your table.
This may look like this:

< table >
&nbsp < tr >
&nbsp &nbsp < td > welcome< /td >
&nbsp &nbsp &nbsp < td >See you later< /td >
&nbsp &nbsp &nbsp &nbsp < td > come back< /td >
&nbsp &nbsp &nbsp< /tr >
&nbsp &nbsp< /table >


This table gives you one row with three text boxes. What some more rows?

< table >
&nbsp < tr >
&nbsp &nbsp < td > Welcome< /td >
&nbsp &nbsp &nbsp < td >See you later< /td >
&nbsp &nbsp &nbsp &nbsp < td >Come back< /td >
&nbsp &nbsp &nbsp < /tr >
&nbsp &nbsp < tr >
&nbsp &nbsp &nbsp < td >You came back< /td >
&nbsp &nbsp &nbsp &nbsp < td >Nice to see you< /td >
&nbsp &nbsp &nbsp < td >More coming soon< /td >
&nbsp &nbsp < /tr >
&nbsp < tr >
&nbsp &nbsp < td >You want to learn< /td >
&nbsp &nbsp &nbsp < td >You can try< /td >
&nbsp &nbsp &nbsp &nbsp < td > Just try it!< /td >
&nbsp &nbsp &nbsp< /tr >
&nbsp &nbsp< /table >

Ok there you have three messages, three rows, and three columns. Hope your getting this.
Just try copy paste that table to test it. You can try this in Microsoft word too.
Here is our first table on our page for you to show you what can be done with these tags.
This test is a viewed table with borders. You remember us telling you about borders?
Well here is where you really can have fun with them. We colored the table as well.